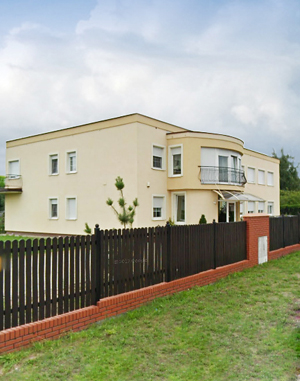 About us
"Wies-MANN" Company is an exclusive lingerie and swimwear manufacturer. The company was created in 1993 as a family business which quickly evolved into a dynamic production enterprise.
The company built its own, commonly recognized brand name and a stable position on the lingerie market through sewing quality, attractive designs, wide choice of models and the use of technologically advanced materials. All these features combined produce high quality lingerie in a beautiful form. That is why women feel confident, attractive and comfortable wearing Wies-MANN lingerie.
Company owners continuously improve their product and trade mark image. Every single fashion is carefully designed so that the end product is a beautiful piece of lingerie.
The work is crowned with a perfectly matched lace finishing and vintage embroidery. Then, lingerie becomes jewelry of the female body and is able to satisfy even the most demanding customers.
In this line of business changes are a part of mundane reality. That is why it is essential to observe changing tendencies and the latest trends on the international market. Searching for the latter, the company participates in the most important trade fairs, where new ideas and standards in fashion emerge.
Thank you for visiting our website.